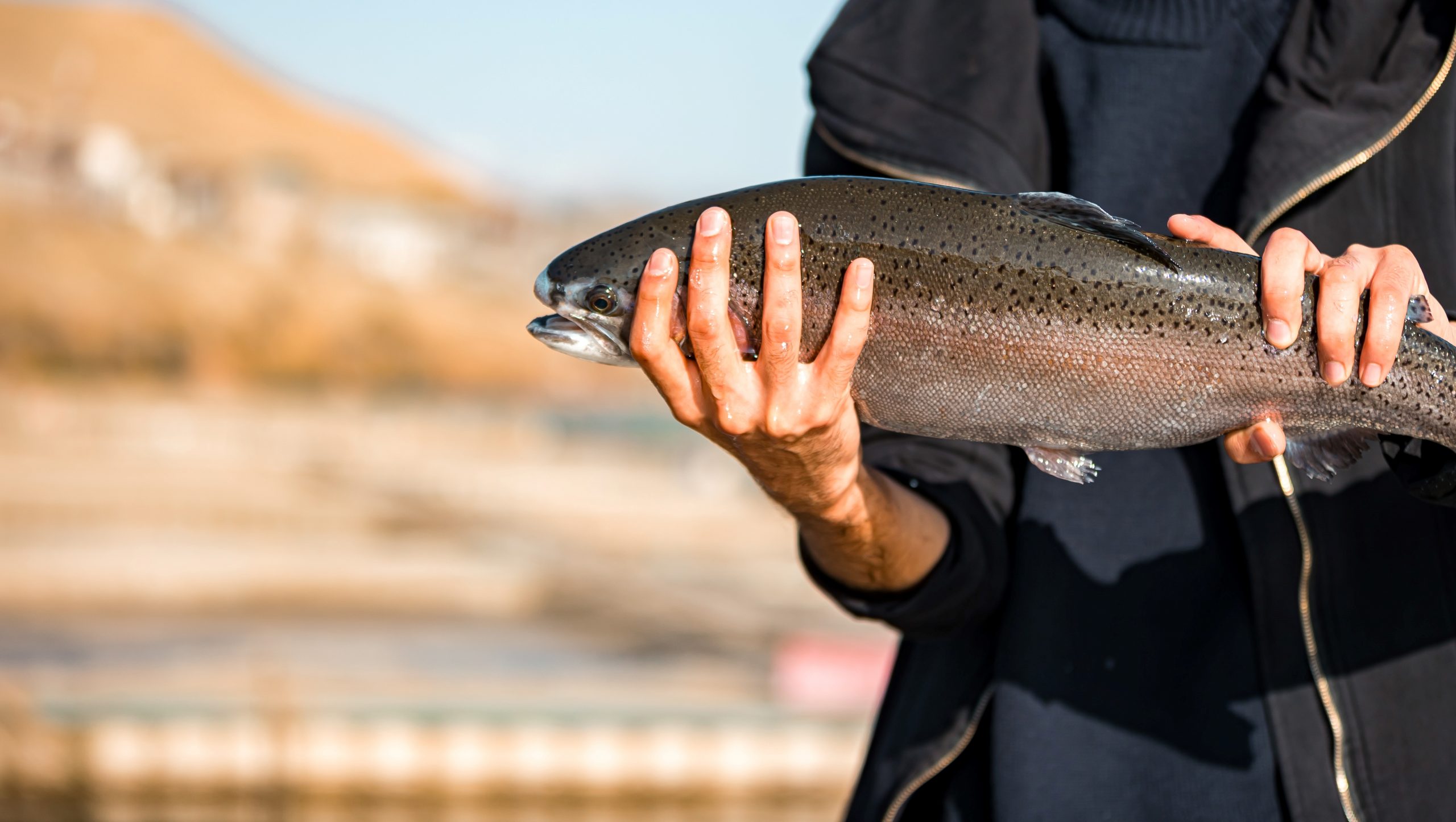 About fish
Golden Fish which started its activity in 2008, has been working tirelessly to grow fish, particularly of high-grade in local latitudes. This clearly distinguishes the company from its competitors, and enables customers to enjoy the taste and get benefits at competitive prices.
The correct territorial division of reproduced and caught fish played a big role in the development of the company. For example, local species such as silver carp, common carp, etc. are caught on the water surface of the Tuyabuguz Reservoir ('Tashkent Sea') and in the Golden Fish recreational area. There is a sturgeon hatchery in VCC Urta-Sarai, the Urta-Chirchik district, and a cage farm for growing trout and salmon in VCC Chimbaylik, Bostanlyq district. Cage fish farming is the most efficient way of raising fish, which meets all modern requirements. In our case, it was designed in-house by Golden Fish company.
The annual volume of farmed commercial fish (salmon, trout, sturgeon) is 300 tons, fish fillet – 20 tons, smoked fish – 15 tons, black caviar – 8 tons. Export volume – 5 million US dollars.